Baby Room
Welcome to the Tadpole Room where we care for babies from 3 months to 18 months old – one of the most important times for young children. These formative years are what set the foundation for your child's whole life which is why we provide activities and experiences to build your child's confidence, special skills and learning through play.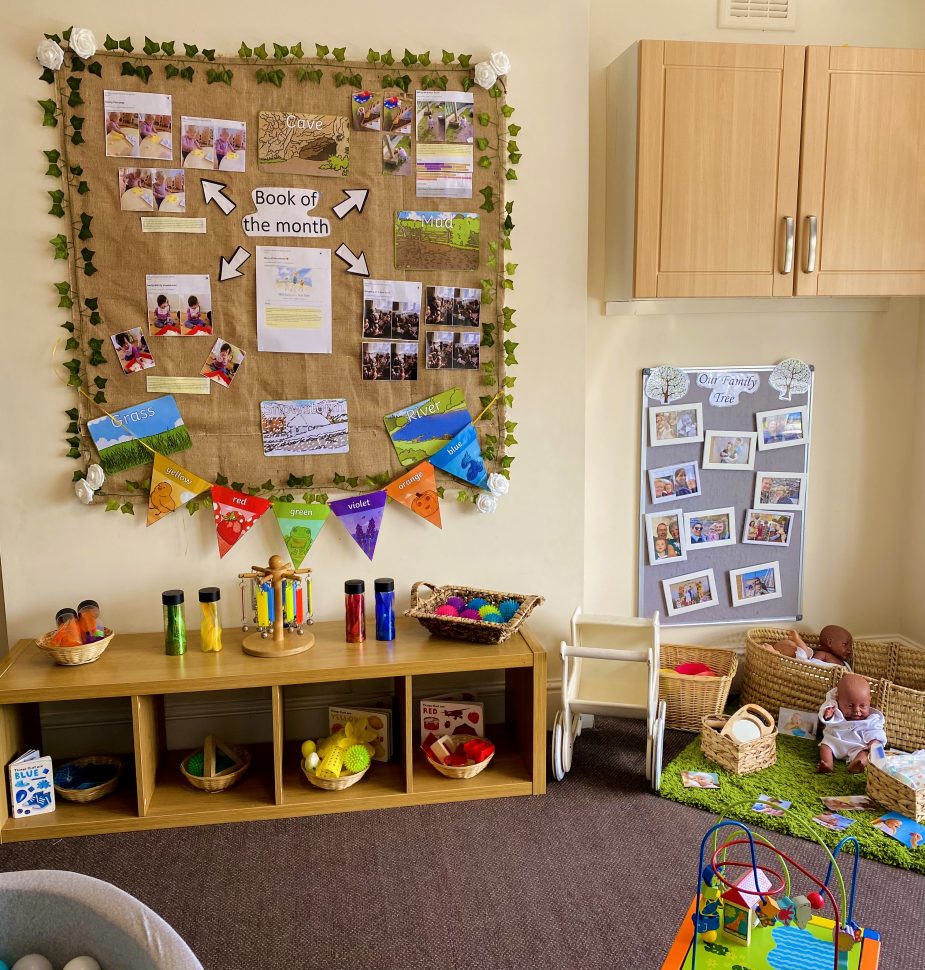 Toddler Room
The Toddler Room is an exciting place for exploring! It has been specially designed with Montessori inspired resources and equipment that support and promote children's rapidly developing skills and physical abilities, across all areas of learning.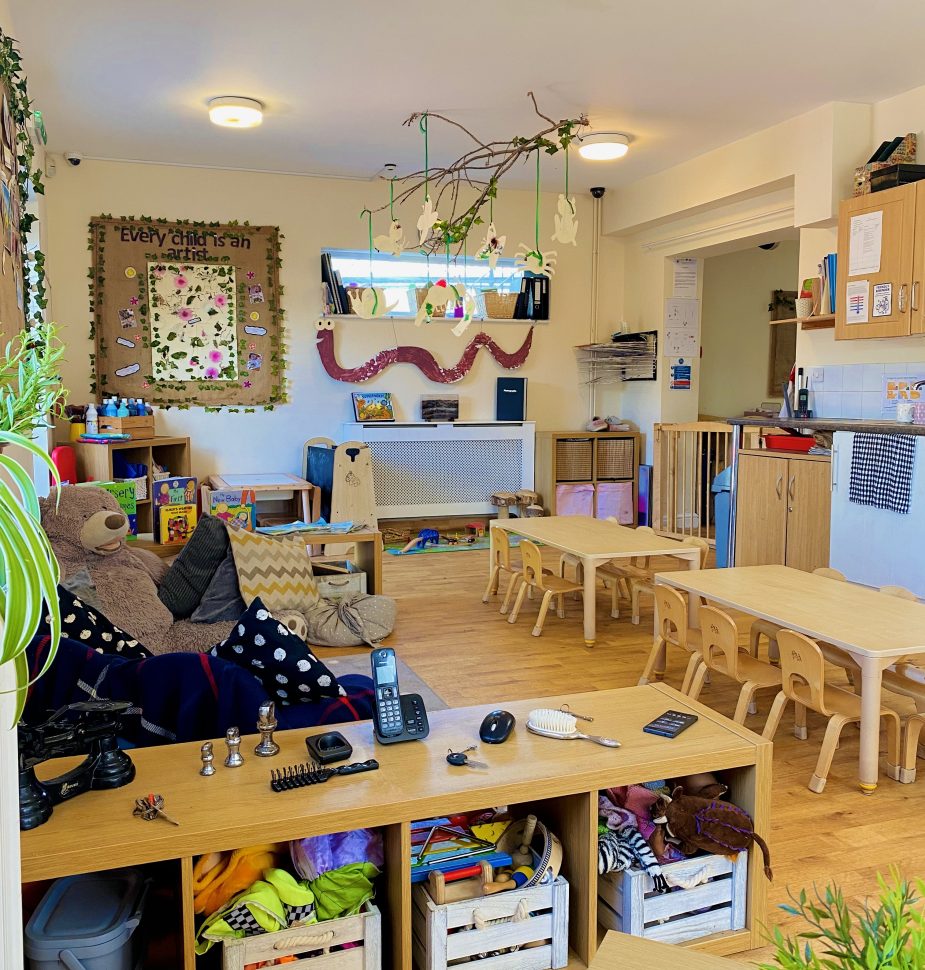 Preschool
Welcome to the Preschool! We provide high quality care for children from 2.5-5 years at Ambourne House Day Nursery.
Within the Preschool room we follow the Montessori ethos heavily, we have a range of beautiful natural, and engaging resources so that children not only have an opportunity to play, but to have a chance to learn.